Authorized Reseller of 3D Printers
EMS is one of the nation's oldest resellers of 3D printers. Since 2001, EMS has sold hundreds of professional and production 3D printers - from high resolution MultiJet printing and fast Sterolithography to functional parts via Selective Laser Sintering and Direct Metal Printing.

EMS understands that technical expertise and after-sale support are as important as quality 3D products. That's where EMS' 15 years of experience and commitment to providing the best technical sales support, installation, training and post sale service set EMS apart.

As an authorized reseller of 3D Systems, EMS offers the most advanced and comprehensive 3D printers available. No matter what your industry or application, EMS has the 3D printer to meet your needs.


Professional 3D Printers
EMS' full line of high performance Professional 3D printers are specifically designed to meet the varied and complex product development and additive manufacturing needs of key commercial, industrial and consumer product markets.
View Printers
Production 3D Printers
Advanced Production 3D Printers from 3D Systems bring a whole new dimension to manufacturing by enabling on-demand parts fabrication, eliminating costly tooling, and creating products not possible through traditional manufacturing.
View Printers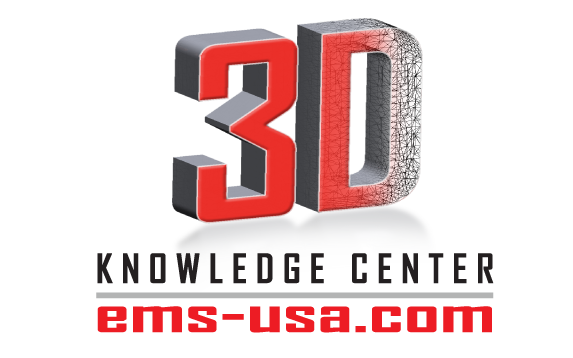 EMS 3D Knowledge Center
EMS is committed to helping organizations better understand how 3D printing and 3D scanning technologies can improve product design efficiencies, product quality and time to market.
The EMS Knowledge Center includes a wide range of information, including technical and application white papers, 'how to' videos, success stories, images, and other useful materials. We are always adding information, so check back often to see what's new.
Start Learning