HP, Ultimaker and Rize 3D Printers
EMS represents HP, Ultimaker and Rize 3D printers - some of the most innovative and technologically advanced 3D print systems for prototyping and additive manufacturing available. From the Ultimaker 3's ability to deliver highly accurate complex parts in an affordable dual extrusion desktop printer; to Rize's innovative peel-away supports and isotropic strength parts; to HP's industry-changing production strength nylon parts. As one of the oldest resellers of 3D printing technology, EMS specializes in helping product design and manufacturing organizations determine the best 3D print solution for their applications. EMS's 3D technology expertise includes MultiJet Fusion (MJF), Fused Deposition Modeling (FDM), Sterolithography (SLA), Selective Laser Sintering (SLS), Direct Metal Laser Sintering (DMLS), MultiJet (MJP) and ColorJet (CJP) and more.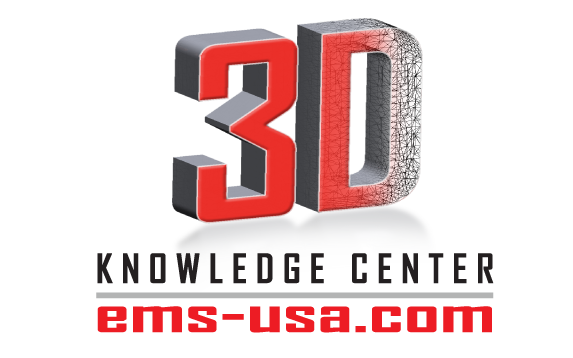 EMS 3D Knowledge Center
EMS is committed to helping organizations better understand how 3D printing and 3D scanning technologies can improve product design efficiencies, product quality and time to market.
The EMS Knowledge Center includes a wide range of information, including technical and application white papers, 'how to' videos, success stories, images, and other useful materials. We are always adding information, so check back often to see what's new.
Start Learning