About Our Additive Manufacturing and Rapid Prototyping Services
EMS specializes in providing a full line of 3D printing services utilizing the latest additive manufacturing technologies including SLA, SLS, FDM, MJM, and DMLS/DMP. EMS also offers a full range of additional services and finishing options including sanding, painting, plating, hydro printing, assembly and more.

Rivaling the quality of injection molded parts, EMS 3D printing services offer the high level of accuracy, size, surface finish, strength and part quality required for commercial and industrial design and manufacturing needs. Whether you need a single small or large part, multiple parts or complete assemblies, EMS has the in-house 3D printing capabilities and expertise to produce the quality 3D products when you need them.

With EMS's new Instant Quoting System (IQS™), upload your CAD models and receive an instant price quote. Just select the link below to get started.
Select an Application to learn more about our 3D Printing Services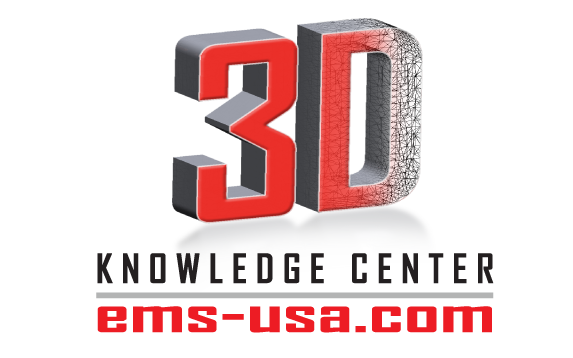 EMS 3D Knowledge Center
EMS is committed to helping organizations better understand how 3D printing and 3D scanning technologies can improve product design efficiencies, product quality and time to market.
The EMS Knowledge Center includes a wide range of information, including technical and application white papers, 'how to' videos, success stories, images, and other useful materials. We are always adding information, so check back often to see what's new.
Start Learning