About EMS
EMS is a leader in innovative 3D metrology services and equipment that solve dimensional inspection and reverse engineering needs in manufacturing, fabrication and product development. Technologies include laser and structured light 3D scanning, laser tracking, CMM probing, and photogrammetry, along with scan-to-CAD modeling, inspection reports/analysis, and custom training services.


Reverse Engineering Services
From small components to large aircraft, EMS3D has the 3D technologies, tools and experience to digitally capture any size object and create CAD from the scan data for legacy parts and prototypes. Output file options include all popular Point Cloud, Polygon and CAD Model formats.


Dimensional Inspection Services
Have a backlog of parts in quality control or complex parts that are difficult to inspect? No problem. Our certified engineers provide a full range of precision measurement and metrology services for quality control and first article inspection. Deliverables include Go/No Go Reports, Custom Inspection Reports, Layouts and GD&T.


Equipment & Software Sales
In addition to metrology services, EMS is a licensed reseller the technologies and software suites we use, including Creaform, Surphaser, API, CyberGage, Polyworks, Geomagic, SpaceClaim and Solidworks. Because we use the products ourselves in the field and in our lab, we have a much deeper level of knowledge than some others might have. We can help you determine the best metrology solution for your specific situation.


Why Work with EMS?
We offer 20 years of experience, industry certified engineers, quality results and a team committed to responsive service.It doesn't matter to us whether you are looking to purchase equipment or metrology services, or simply need help figuring out what is the best solution for your business. Our goal is to make sure you end up with the right products or services, even if it's something we don't offer.

Request a custom 3D scanning quote online at anytime by selecting the Get a Quote button on any page. Or simply contact us with questions or to request a custom demo.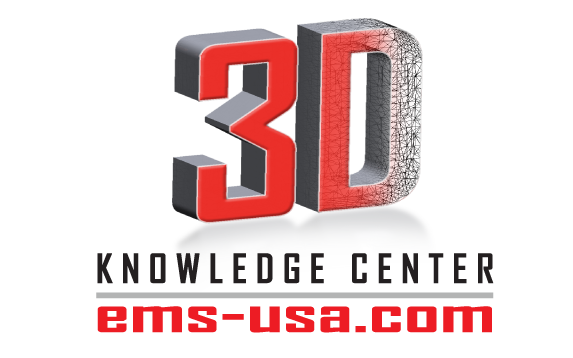 EMS 3D Knowledge Center
EMS is committed to helping organizations better understand how 3D printing and 3D scanning technologies can improve product design efficiencies, product quality and time to market.
The EMS Knowledge Center includes a wide range of information, including technical and application white papers, 'how to' videos, sample projects, images, and other useful materials. We are always adding information, so check back often to see what's new.