Industries Overview
EMS works with customer across many different industries providing 3D scanning, Inspection, 3D Printing and product development solutions. Each industry has its own unique set of 3D needs and challenges. Challenges that can only be solved by having the right people, technology and experience to deliver the best outcomes in a timely and correct manner.

EMS has been solving complex problems for 15 years. What sets EMS apart from the many companies who have come and gone during this time is the relentless desire to solve complex problems by focusing on solutions that meet or exceed customer needs. All in a manner mutually beneficial and agreeable to customer and vendor.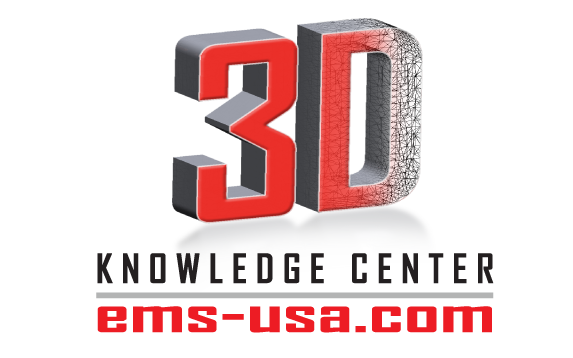 EMS 3D Knowledge Center
EMS is committed to helping companies better understand how 3D printing and 3D scanning can strengthen their businesses – from reducing time and costs associated with product development, inspections, and reverse engineering to creating cost effective short run wax pattern castings, low volume tooling or high precision end use plastic and metal parts.
EMS' Knowledge Center includes a wide range of informational materials, including videos, images, success stories, as well as a variety of articles on technologies, equipment and applications. We are always adding new information, so check back often to see what's new. EMS. We help turn ideas into reality.
Start Learning