About our 3D Scanners
EMS offers a variety of 3D scanners designed to capture precise scans of very small objects all the way up to substantial aircraft and spacious buildings.

Perfect for reverse engineering when original CAD files don't exist, 3D scanners allow you to accurately capture and convert 3D scan data from complex shapes to digital design files in multiple formats. EMS' 3D scanners also help you improve inspection quality and time for tough-to-measure products, while providing the ability to compare multiple scans to each other or the original CAD model.

Whether you are looking to create CAD models where none exist or verify fabricated products to original digital design files, EMS can help determine the right 3D scanner for your needs.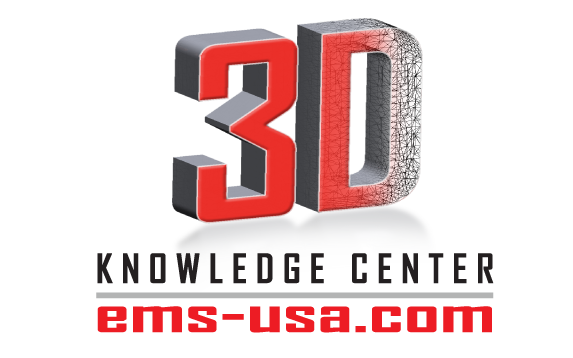 EMS 3D Knowledge Center
EMS is committed to helping organizations better understand how 3D printing and 3D scanning technologies can improve product design efficiencies, product quality and time to market.
The EMS Knowledge Center includes a wide range of information, including technical and application white papers, 'how to' videos, success stories, images, and other useful materials. We are always adding information, so check back often to see what's new.
Start Learning